Welcome to Bury Radio Society G3BRS.
The Bury Radio Society was formed in 1938 and is affiliated with the Radio Society of Great Britain.

Our members range from those who are just starting out in amateur radio to those who have decades of practical experience.
Alan G4FZP commencing his talk on APRS.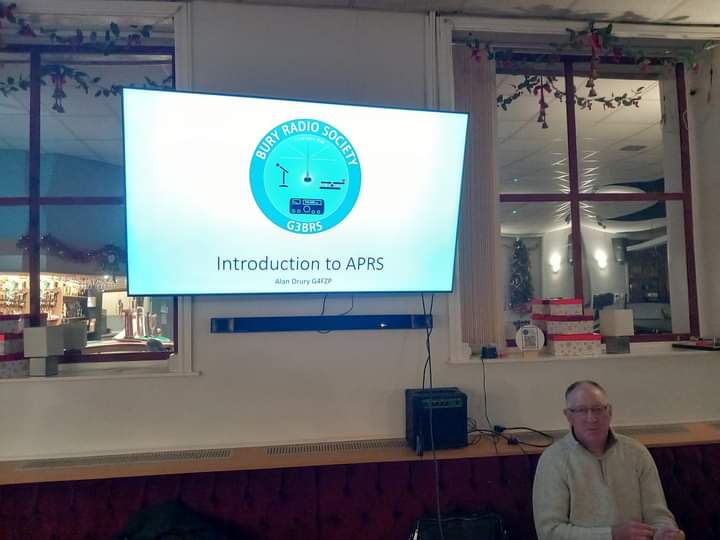 Members on Tuesday 14th of November checking out our Surplus Equipment Sale.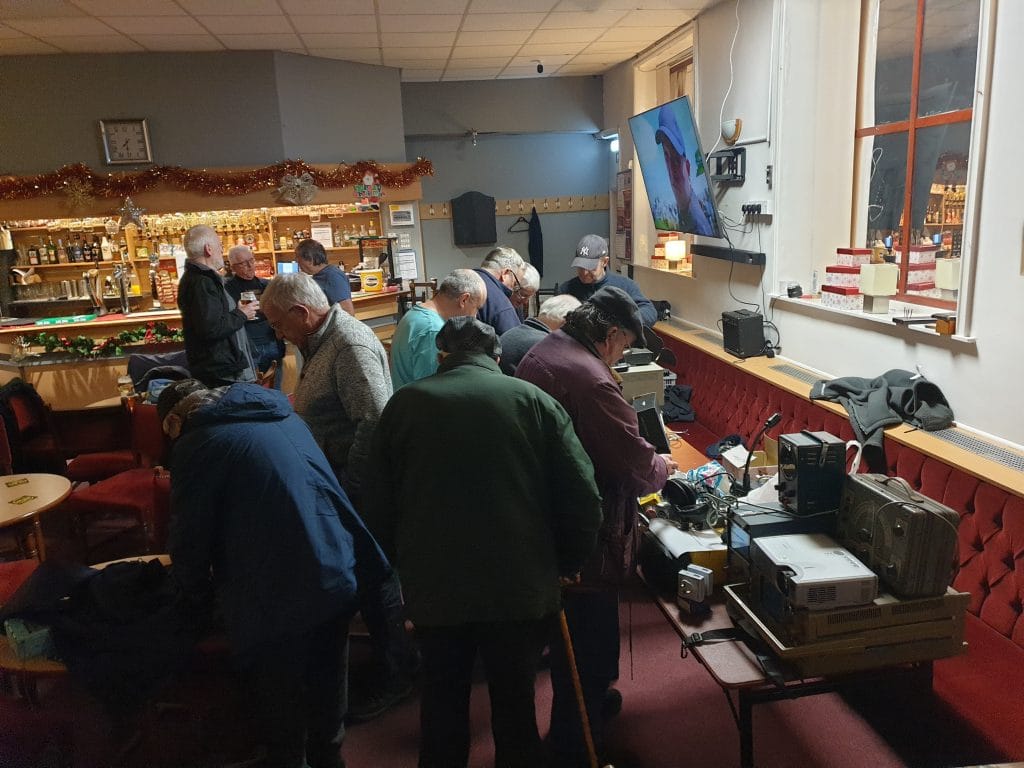 Geoff G8OFI explaining the basics of Digital Logic and Microprocessors.
Members attending Geoff's chat on Tuesday the 7th of November.
Alans chat on 23rd of October about his many experiences with repairing old equipment.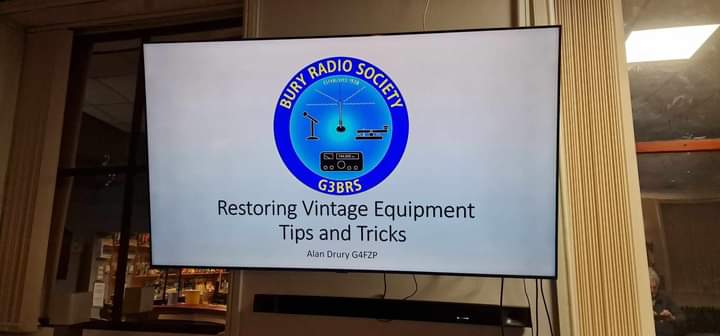 Tuesday 23rd of October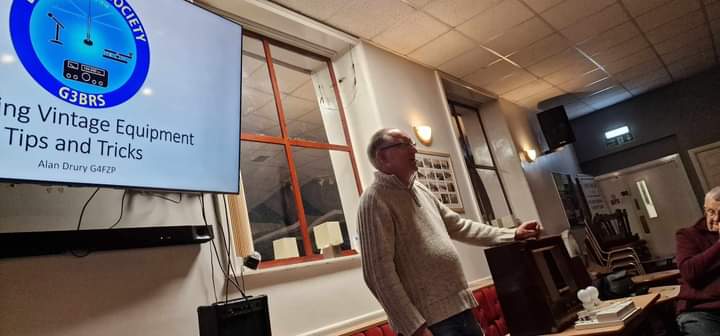 Alan G4FZP
The evenings members
Test gear before starting out
Latest project
Checking the inside for the first time.
With a circuit diagram.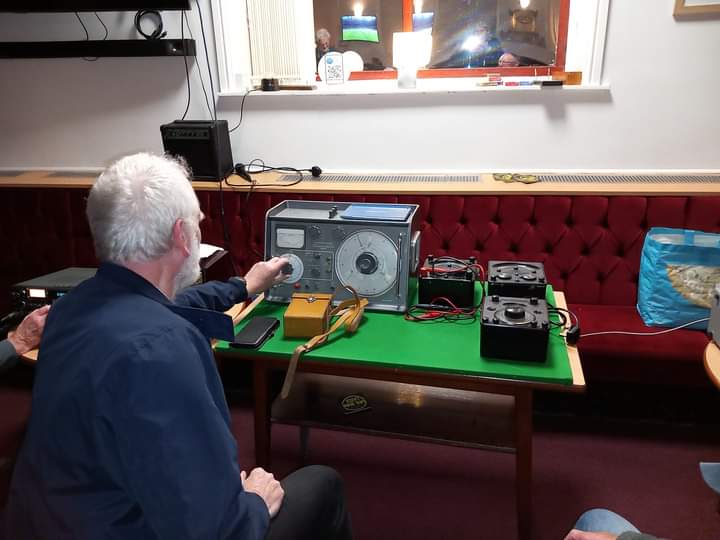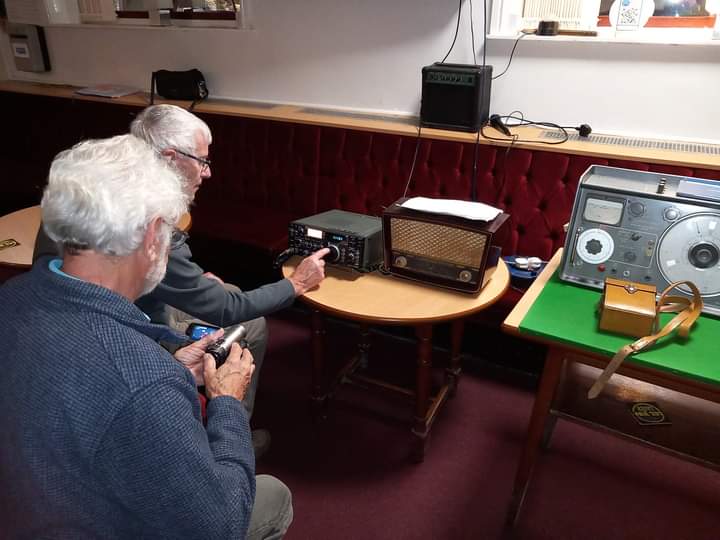 View of Alans PC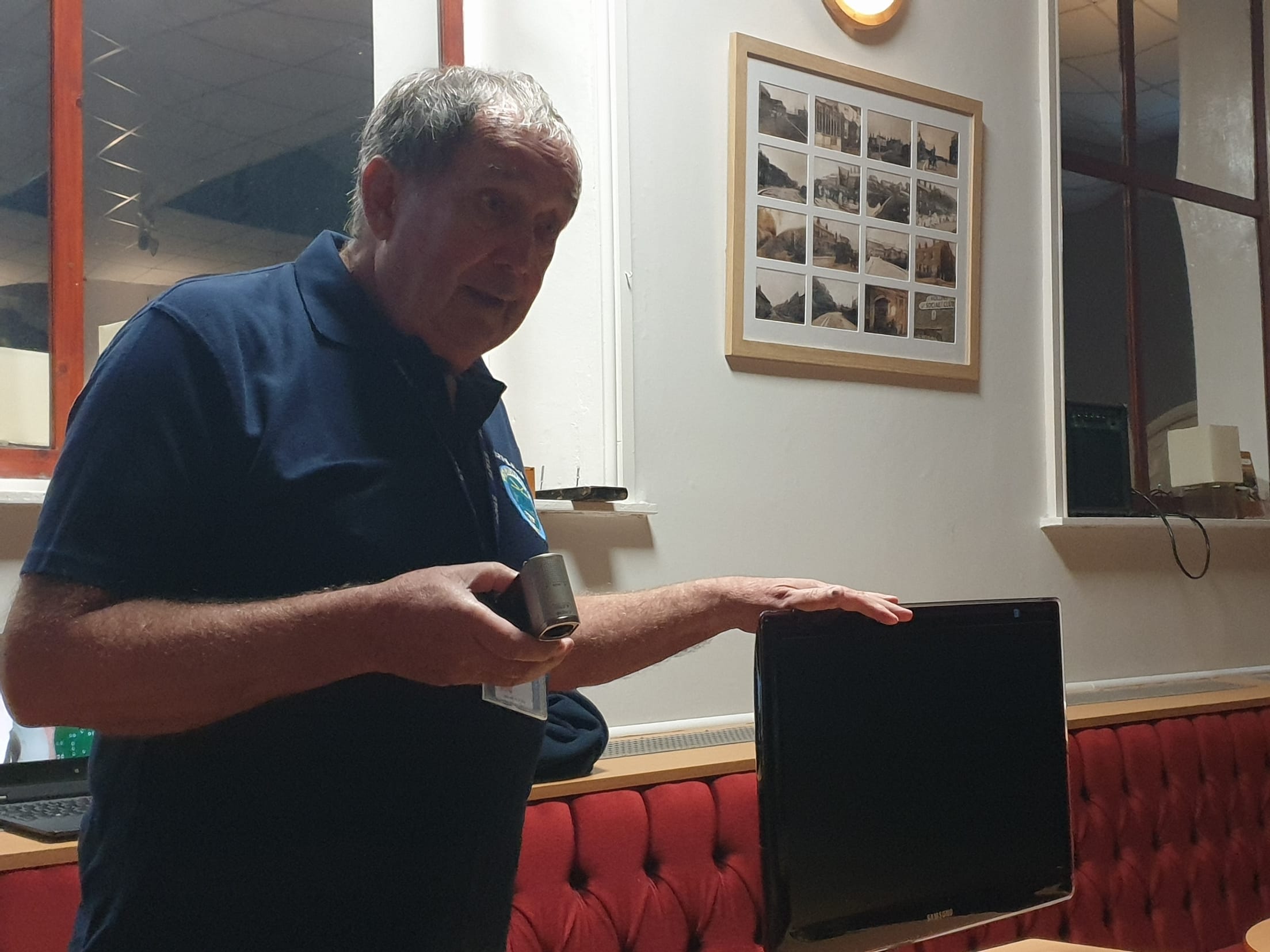 With the camera
The PCB
Tonights audience
Alan during his talk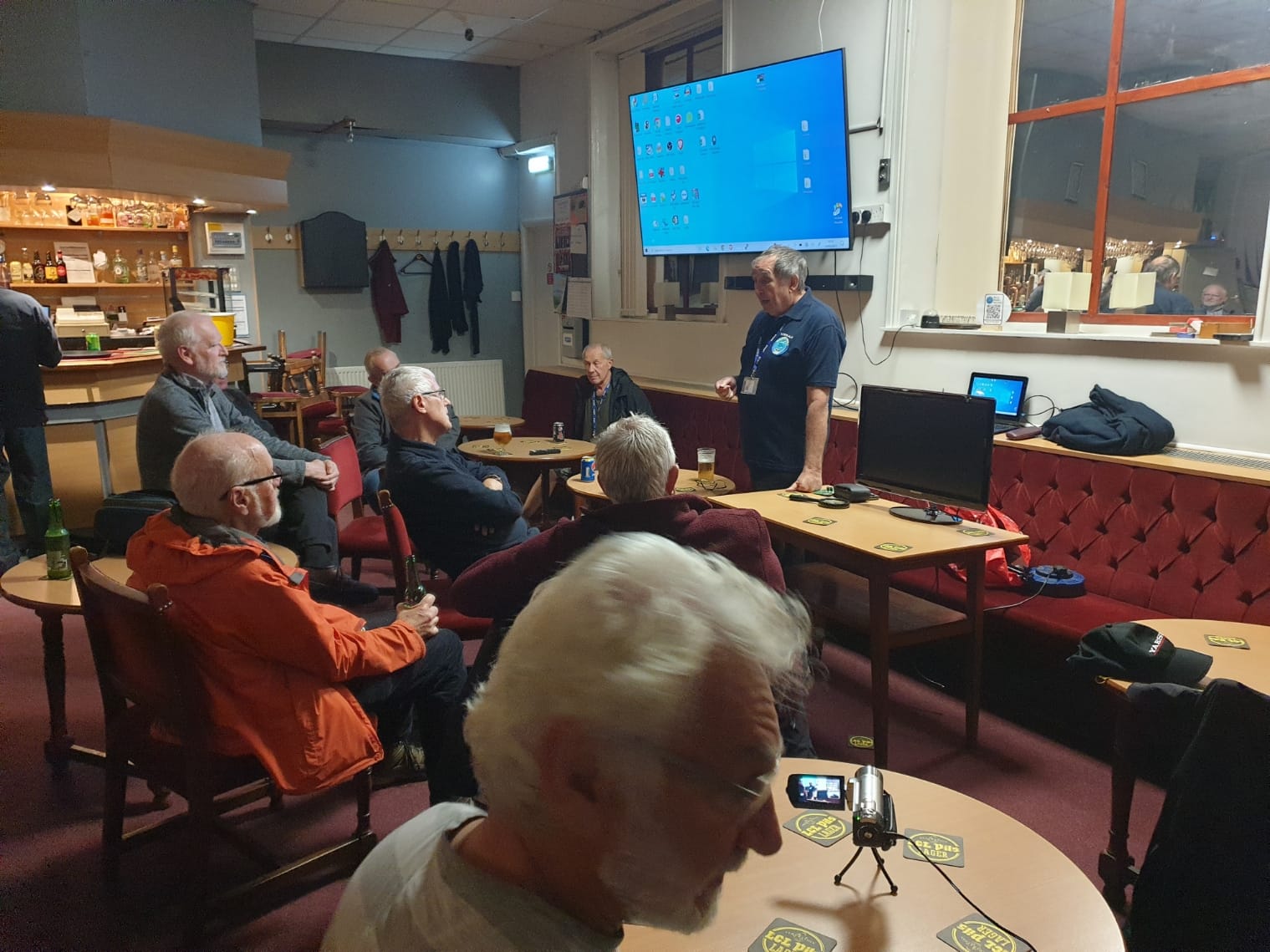 A wider view
Arrival by car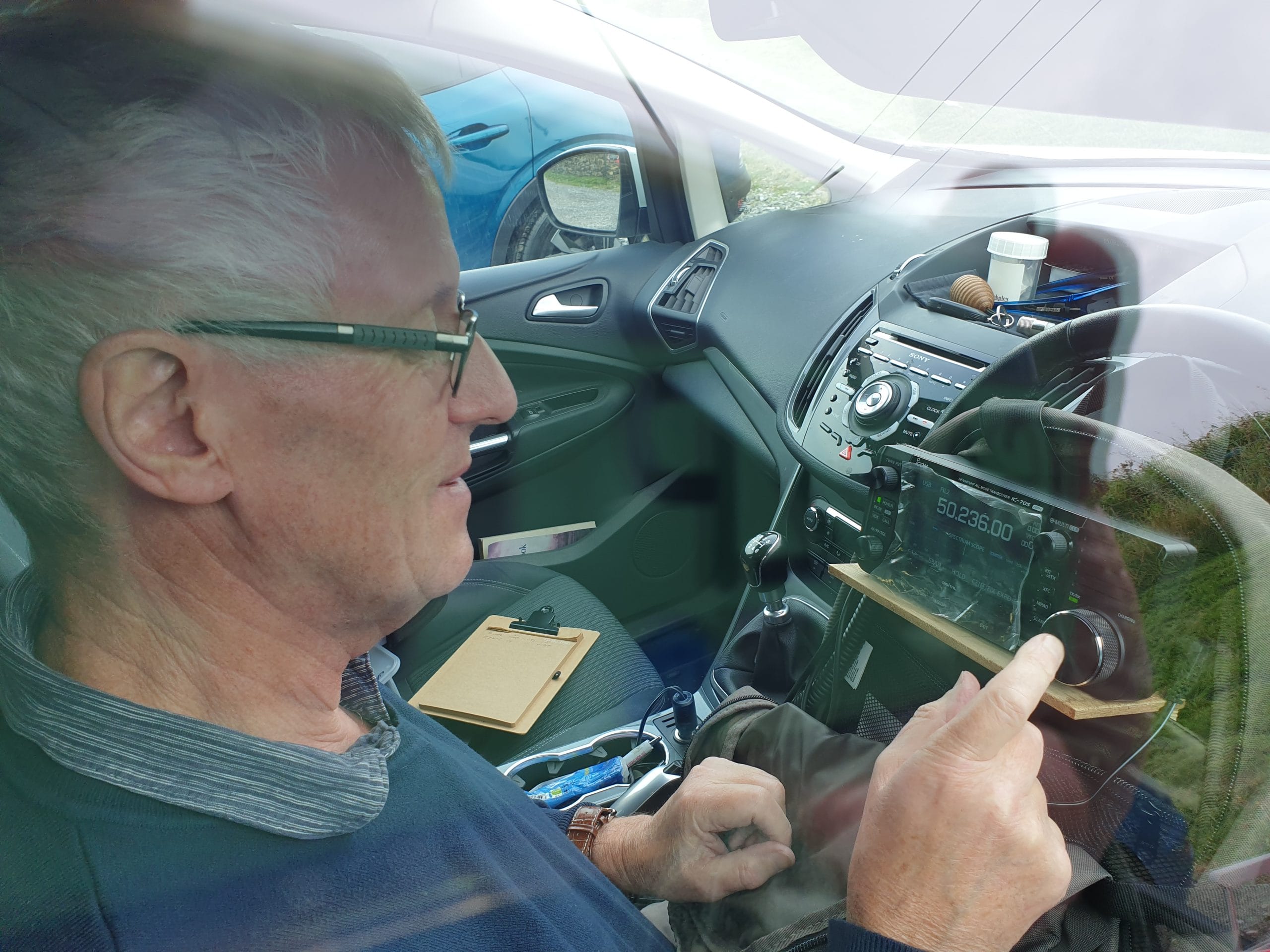 Laurence G4KLT
Lynda G6QA
View from outside
Mobile setup
Discussing the plans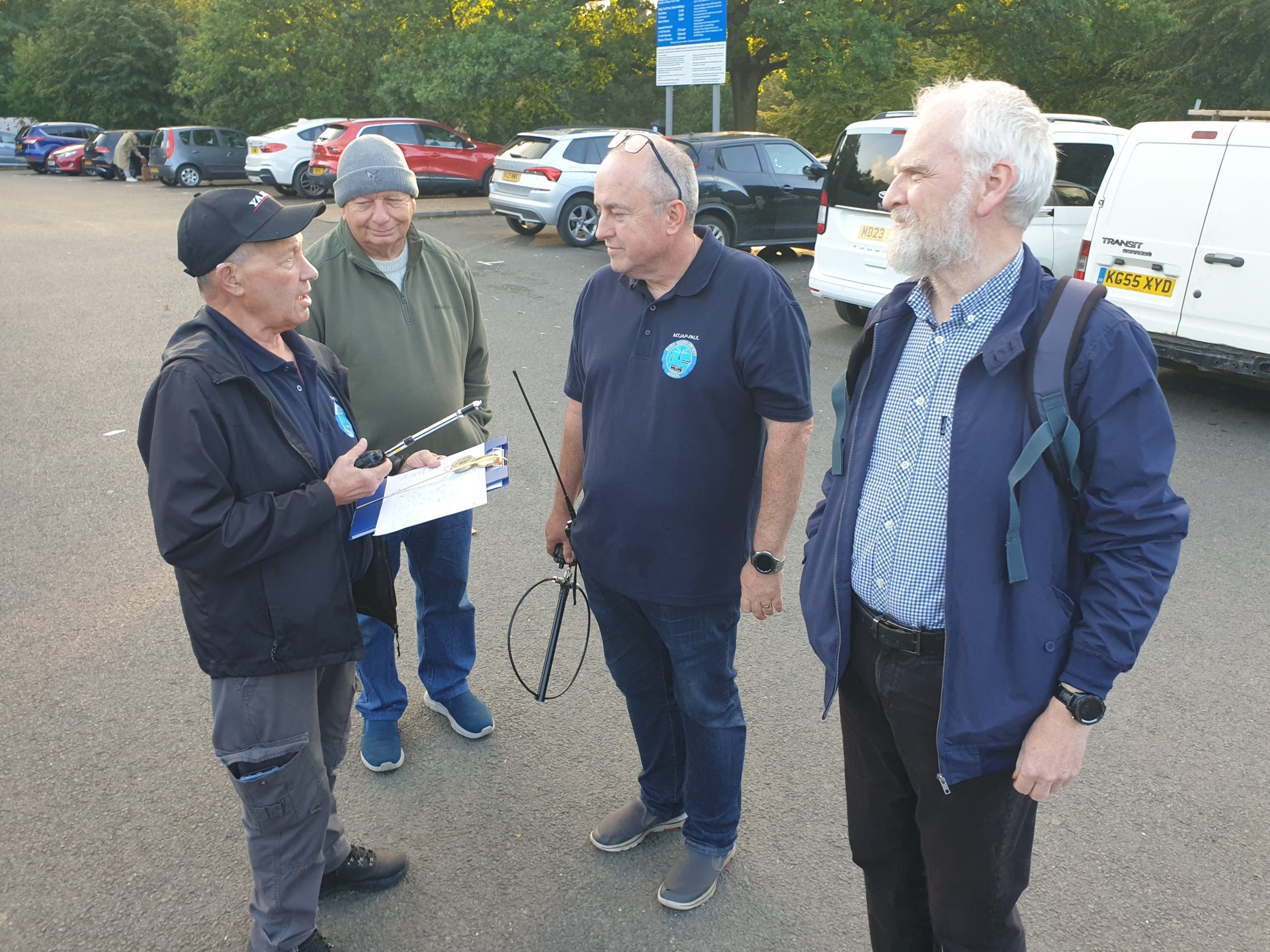 Laurence with his aerial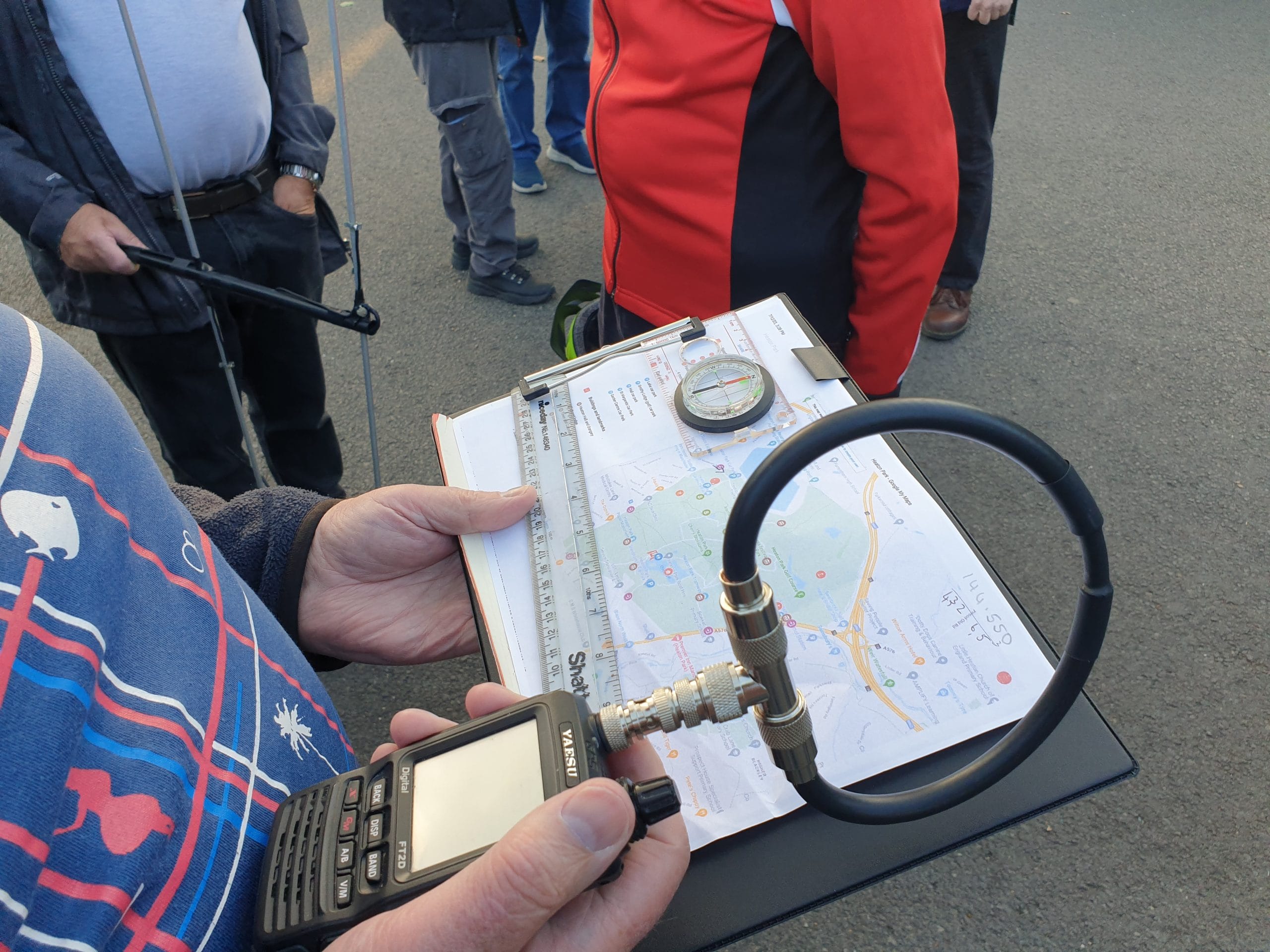 Another aerial and setup
The winners find the fox
Geoff about to start his talk…
Measurements and testing.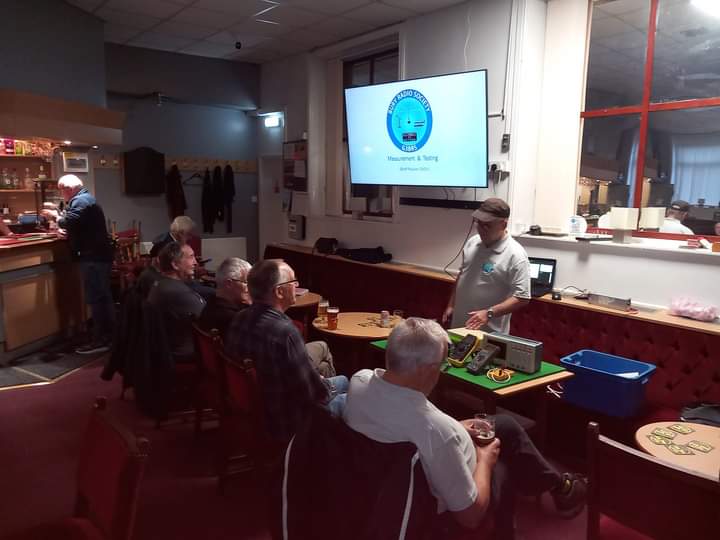 Tonights talk by Alan was about Valves.
The Valve is glowing blue magnificently.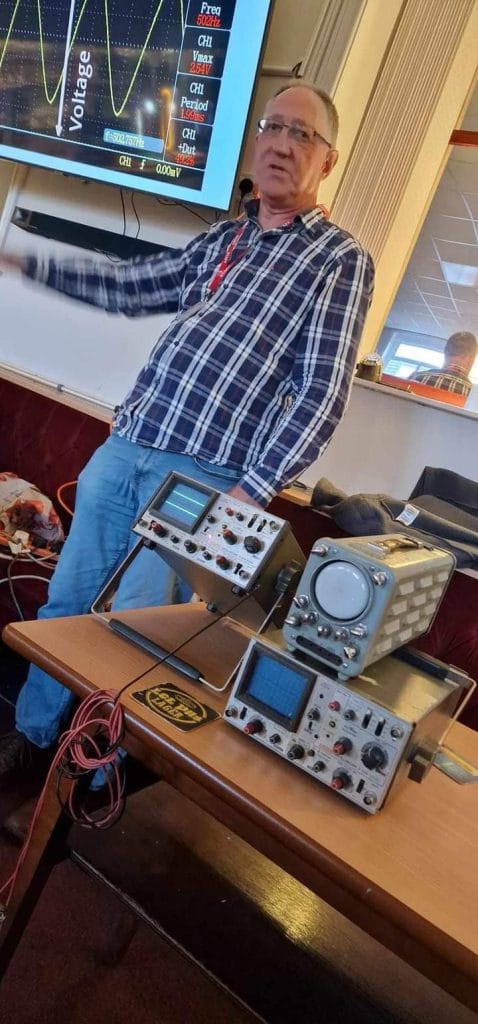 Alan G4FZP giving his talk on Oscilloscopes.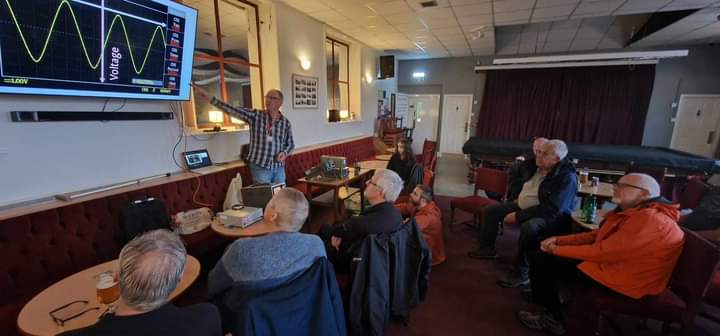 Geoff G8OFI commencing his talk on "Audio Amplifiers" on the 11th of July.
Alan commencing his talk on Fox Hunting.
Looking forward to our first live Fox hunt.
Alan receiving his Silver Certificate from Lynda.
Congratulations from the club. Well done Alan.
Alan commencing his talk on TRF set.
Owd Betts Field Day on Saturday the 17th of June.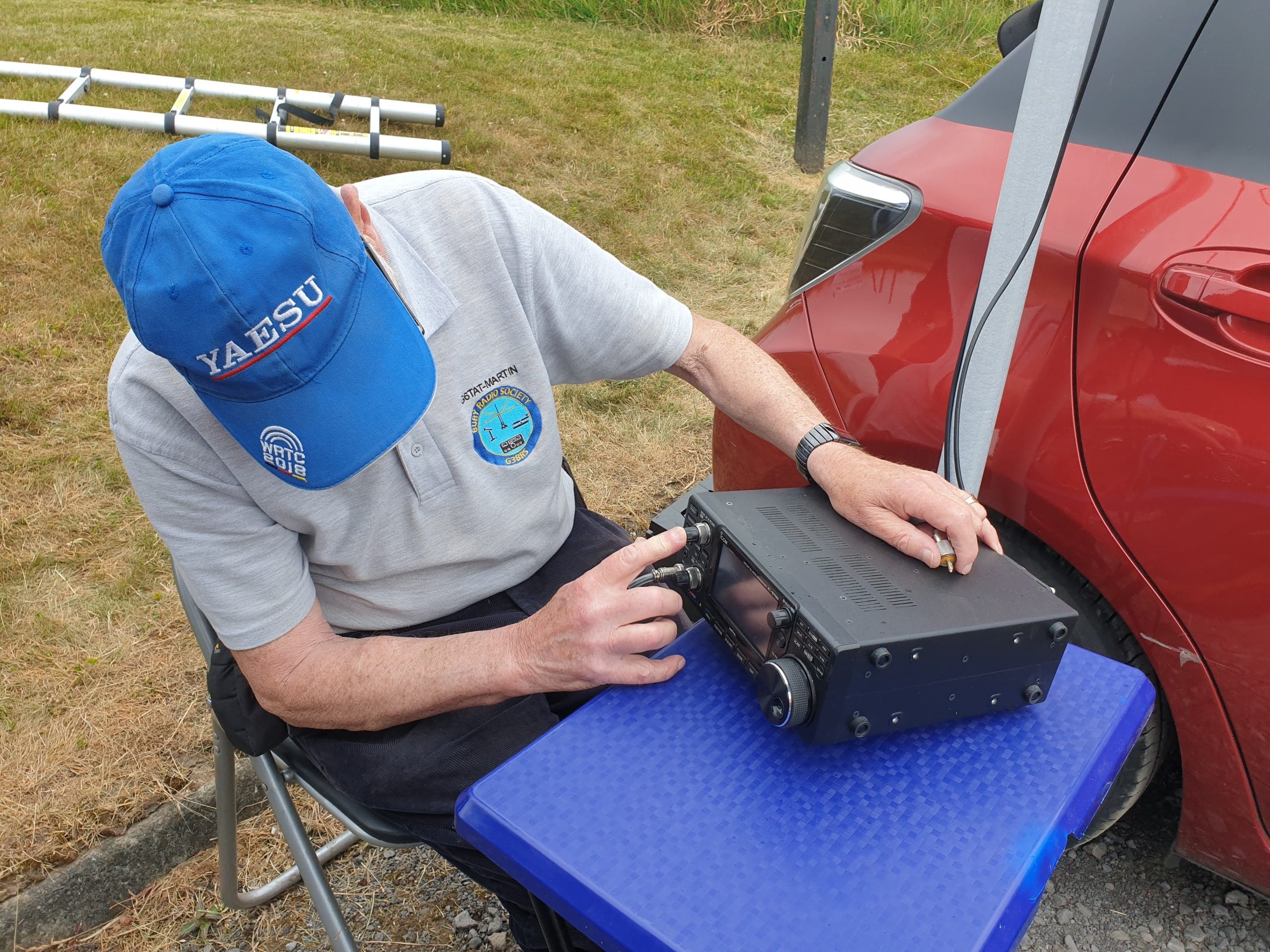 Lynda introducing Geoff at the start of his talk.
Congratulations to Alan M7RFS on completing his Bronze Brickworks award.
Prestwich Clough Day 21st of May 2023.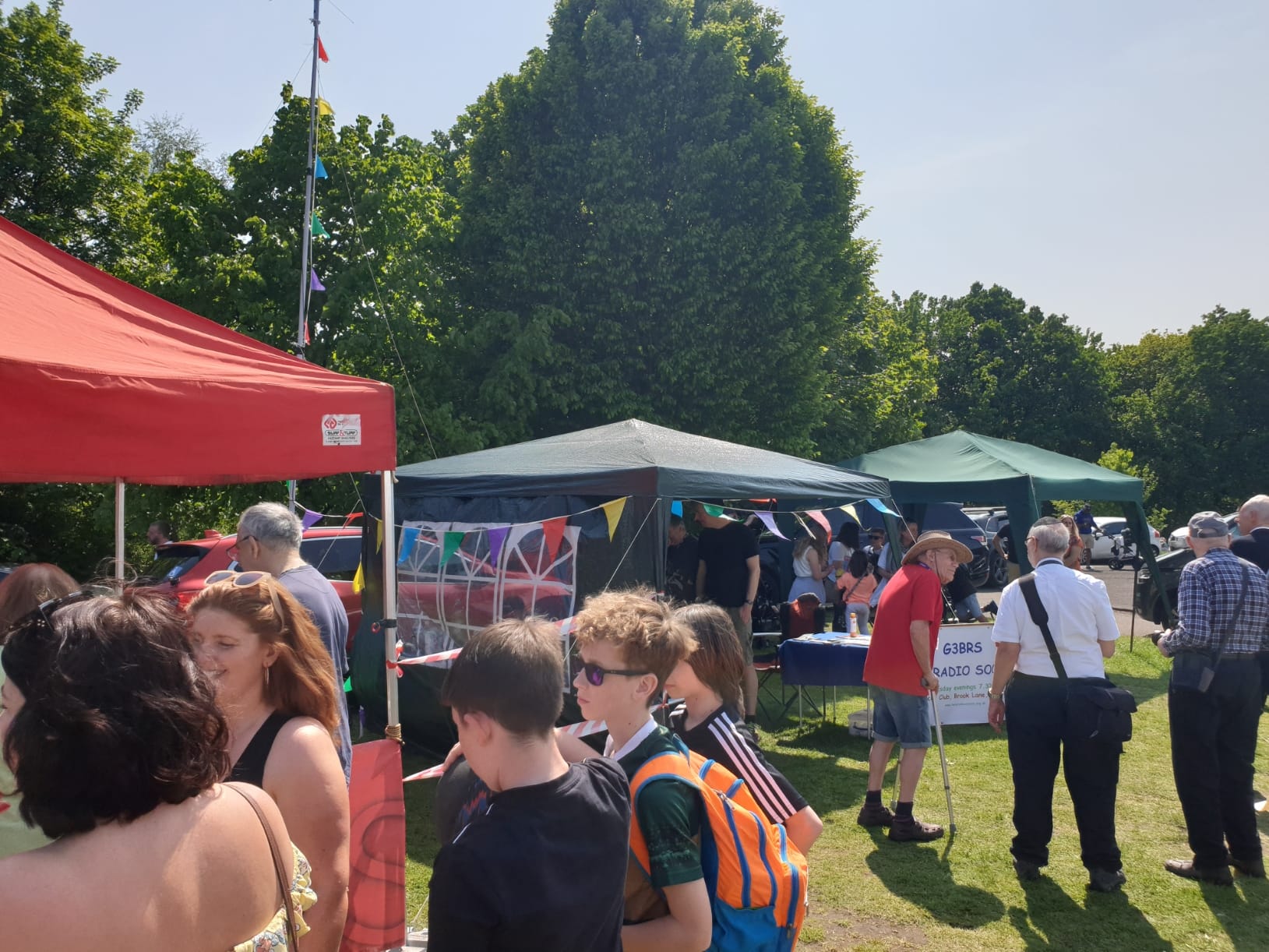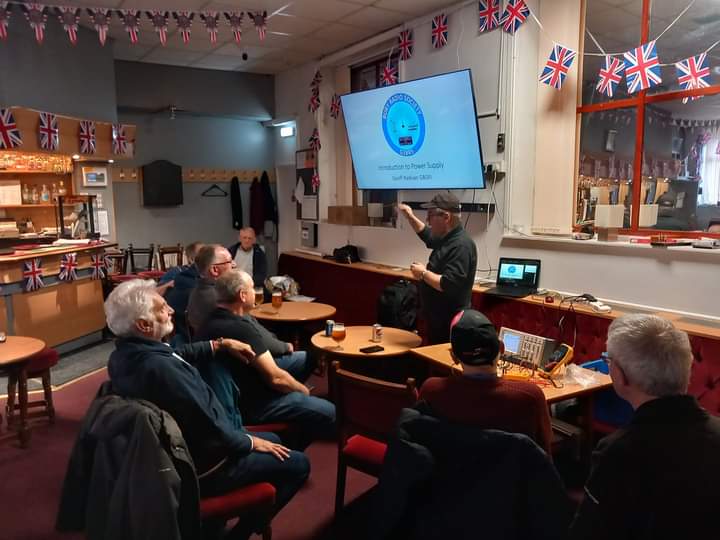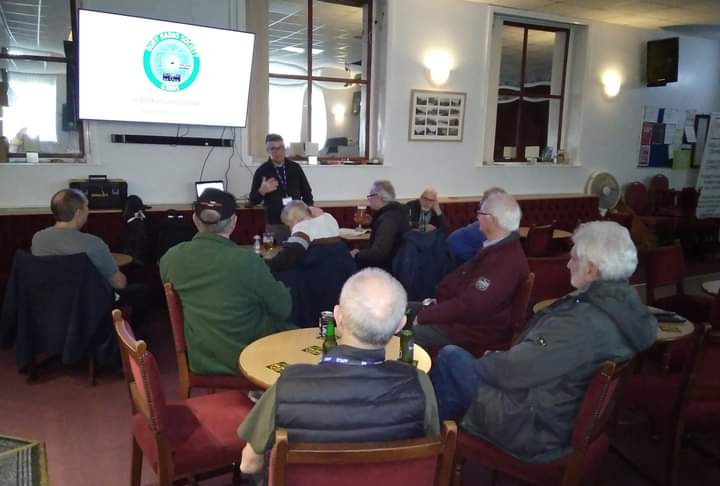 Geoff explaining Diodes to the assembled company. Another successful and informative evenings entertainment.
Geoff awaiting various questions from his audience. Many thanks to Geoff.
See our Project page ( under Events/Project page )for a companion guide for those who will be making the Shack Clock by Alan G4FZP.
Here is an example of the Ham Clock in action.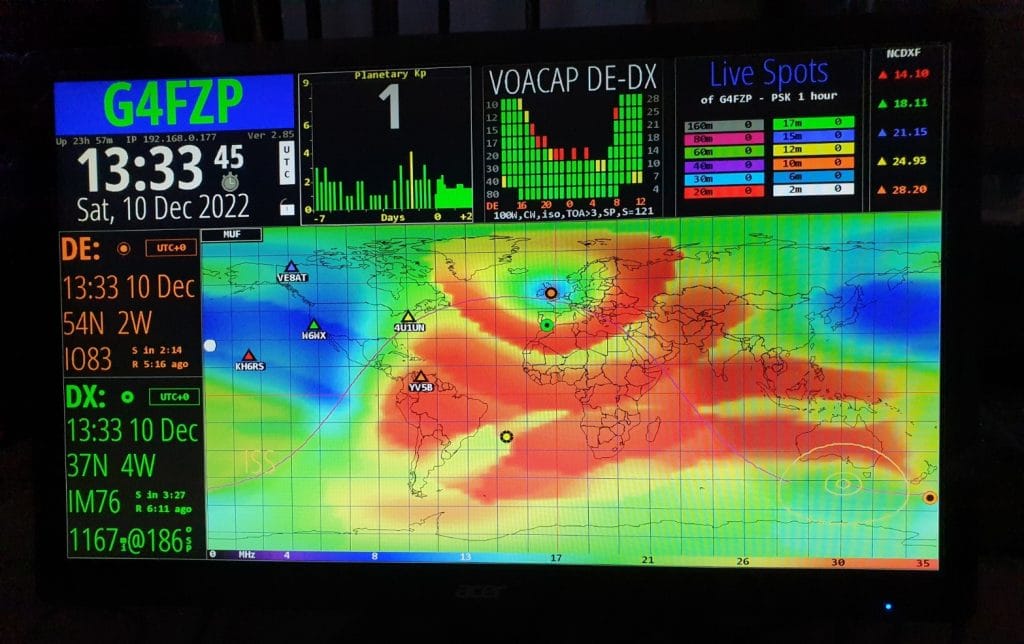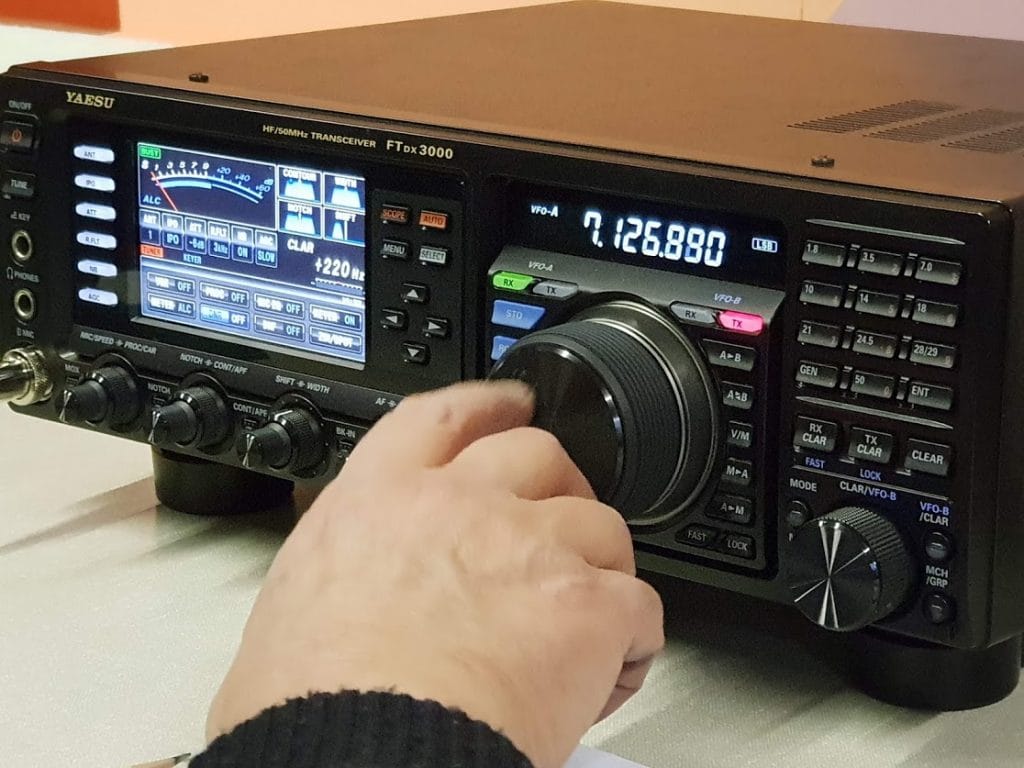 ---
Club Activities……