Welcome to Bury Radio Society.
The Bury Radio Society was formed in 1938 and is affiliated with the Radio Society of Great Britain.


Our members range from those who are just starting out in amateur radio to those who have decades of practical experience.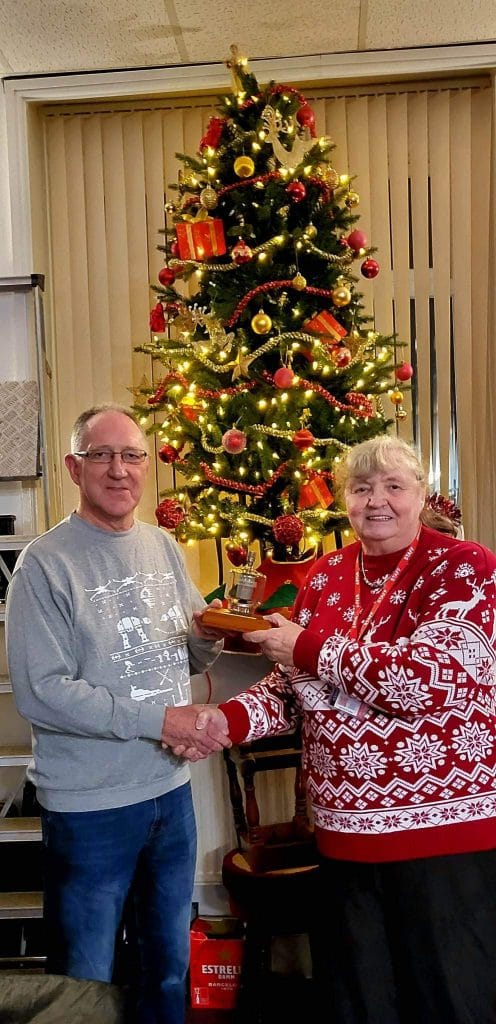 Lynda ( Chair ) presenting Alan ( G4FZP ) with our G2DPL award for services during 2022.
Tuesday 15th of November was a talk on Inductors and Capacitors with laurence G4KLT and Alan G4FZP
On a recent trip to America Alan G4FZP met with Jim W6NIF and Perry K6XJ from Fresno Amateur Radio Club in Clovis, California.
On behalf of their club they send greetings to all in Bury Radio Society.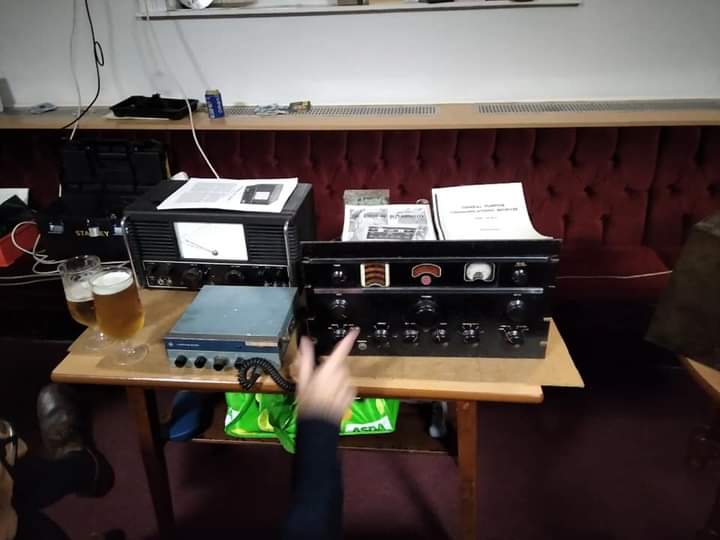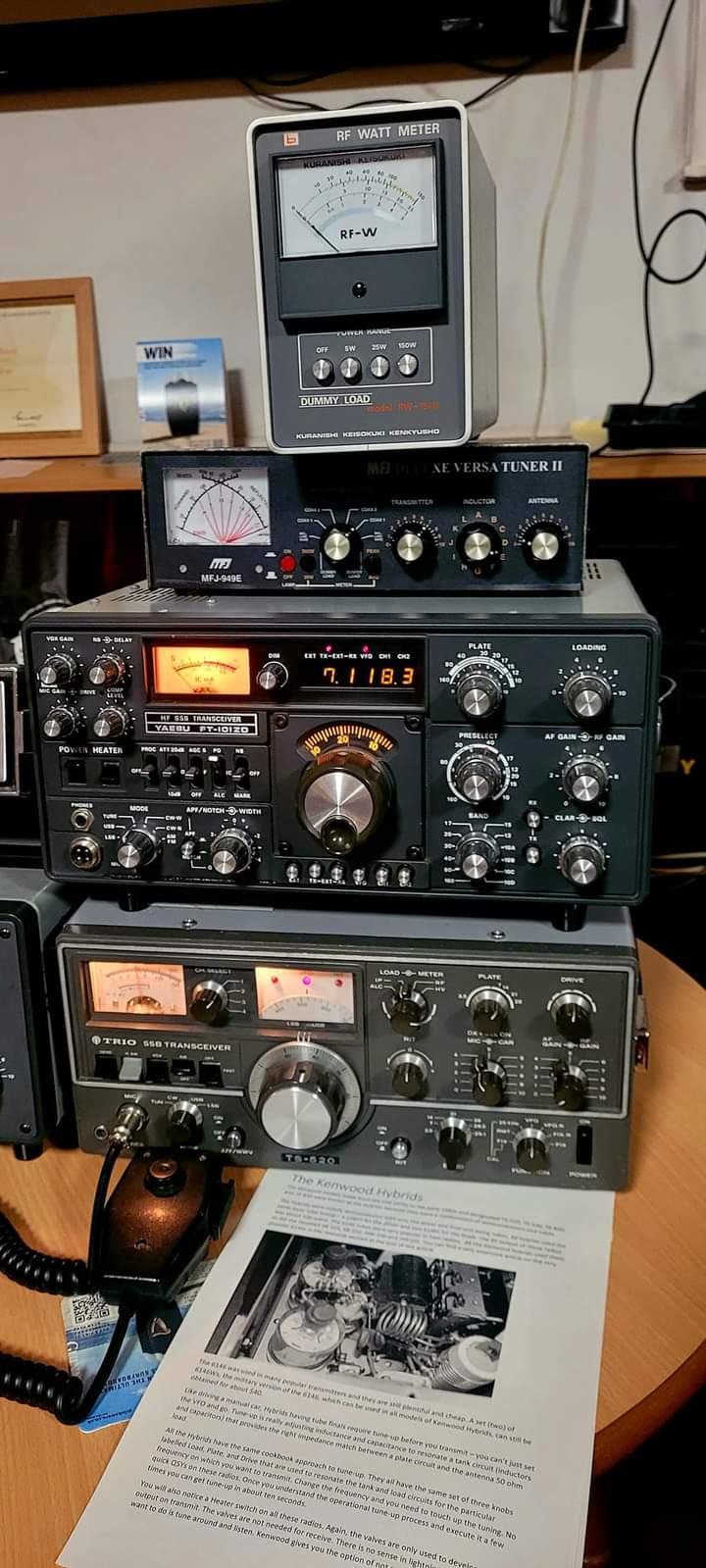 Soldering Evening on the 27th of September overseen by Alan G4FZP.
Alan giving an overall view of what he had brought along and how to use the various irons.
Father and son checking the table.
Table full of equipment and irons.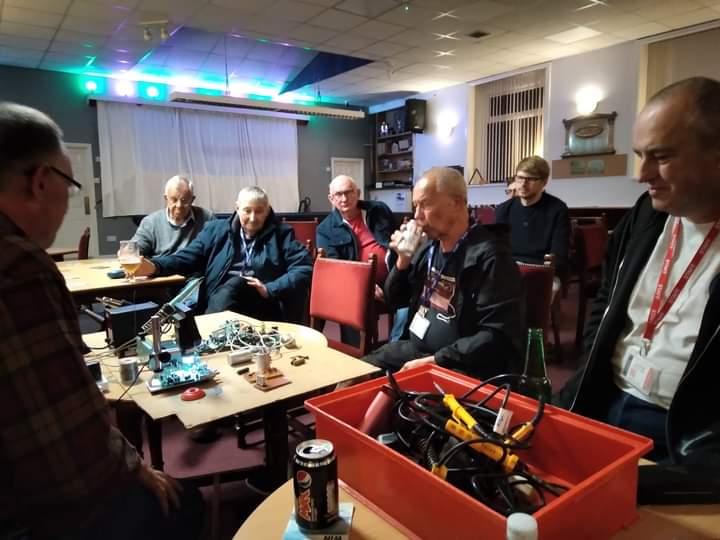 Listening to Alan's explanation of the bits and bats.
Getting started.
Various old pcb's to practice on.
Desoldering is as important as the initial soldering.
2mtr and 7ocms Contest
The contests are the 1st and 2nd. Tuesday of the month.
( First tuesday. 2m. usb. Anne will be in the chair 2e0lmd. 2nd Tuesday of the month 70cm. usb 2e0lkc me Mark )
How good is your power supply..by Alan G4FZP
Former Tuesday's talk, 23rd of August.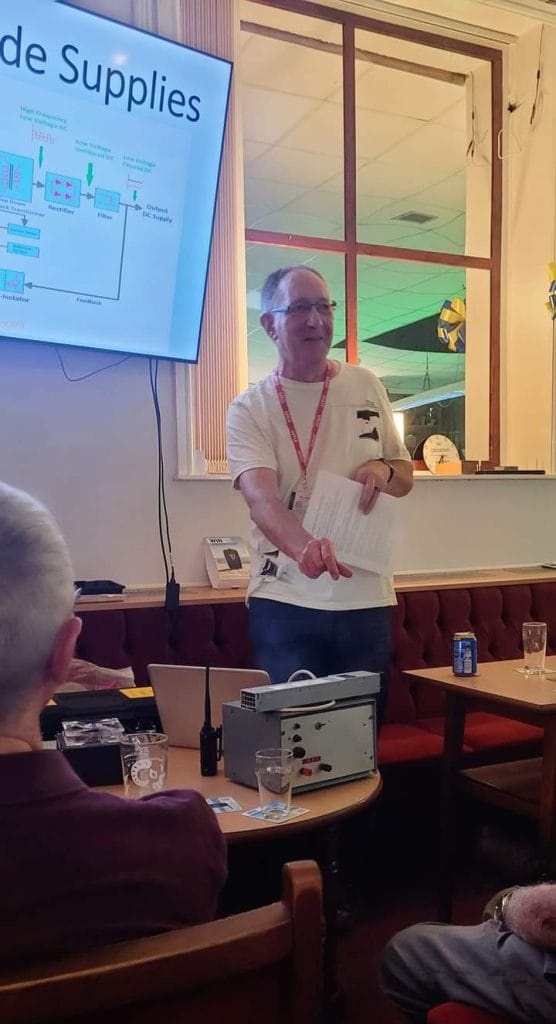 Alan G4FZP giving a talk on shack safety in general.
Lynda G6QA ( GQ6QA this month ) explaining our entry into the RSGB Brickworks programme of events.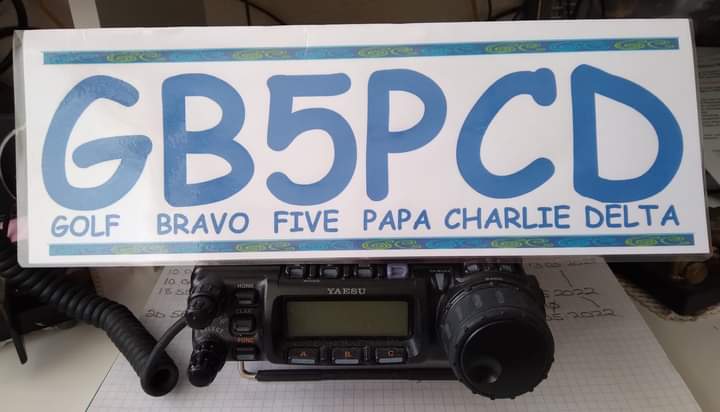 Above is our visit to Prestwich Clough this weekend on Sunday the 22nd of May.
Welcome from Lynda ( Chair ) on Sunday the 22nd of May.
Welcome from Lynda ( Chair ) on Sunday the 22nd of May.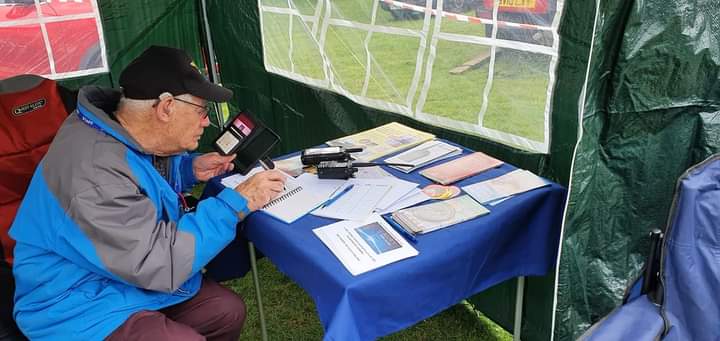 Malcolm ( M0MBS ) helping with the logging.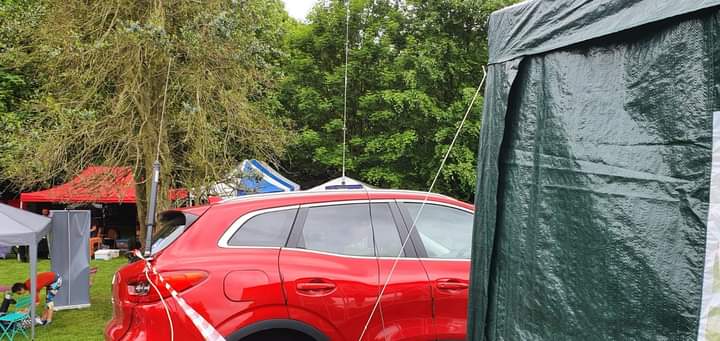 Outside view with car aerials.
Steve and Lynda working our station.
Malcolm relaxing during the afternoon.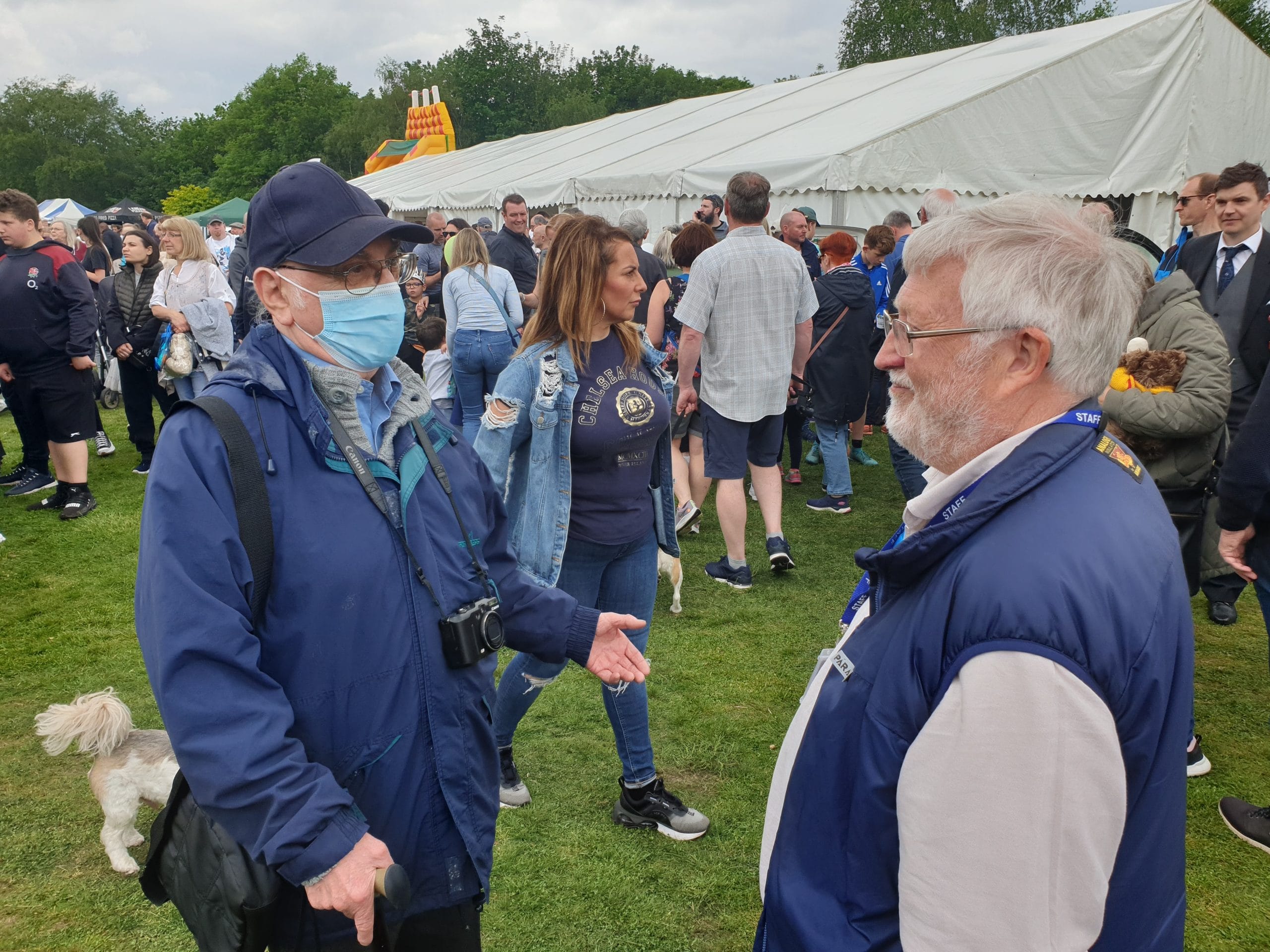 Steve ( G3OAG ) chatting to Peter ( G0GPH ).
Russell ( M0IWW ) enjoying a drink.
Lynda back on the air.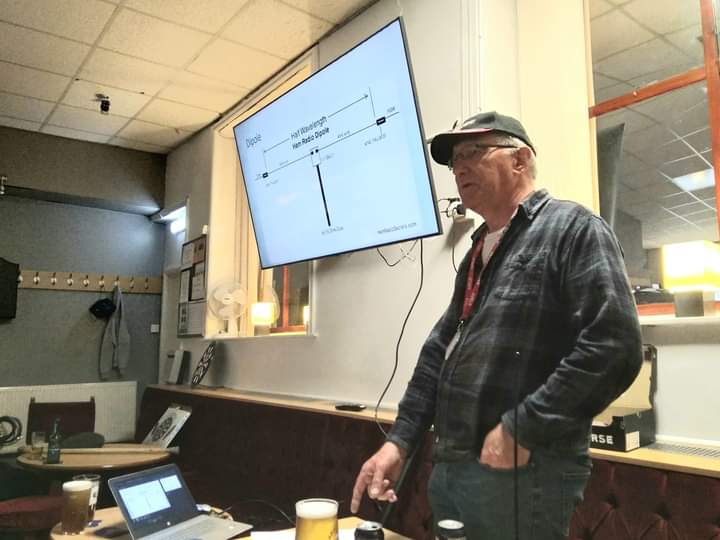 Alan G4FZP giving another great chat on Tuesday the 10th on Urban Aerials.
Eddystone 640.
This week at the club Alan G4FZP gave a talk on his recent restoration of an Eddystone 640 shortwave receiver from 1947. Images below of the evening.
Members attending the demo.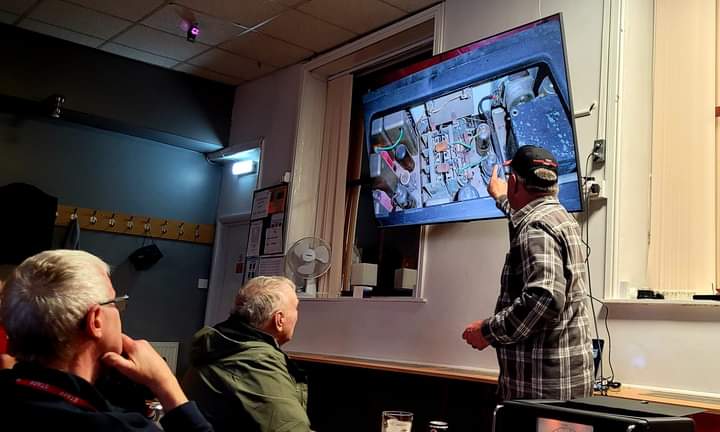 Alan pointing out items.
Alan G4ZFP
Russell trying his hand.
Inside components.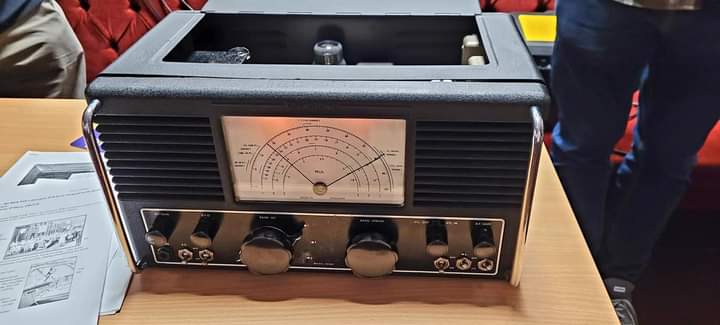 Closer front view.
Various valves in situ.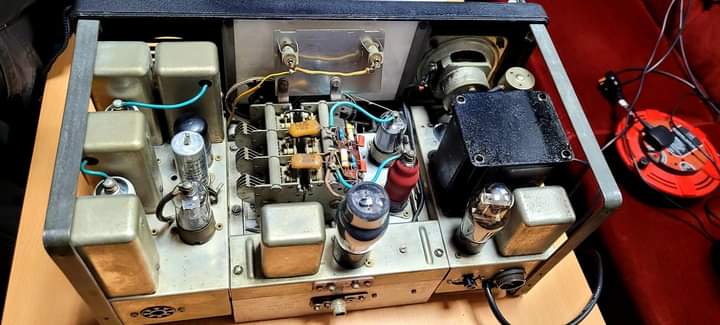 Overhead view.
Lynda G6QA starting the Morse night's chat.
A selection of morse keys on the night.
Members enjoying the evening.
Thanks to all who worked G3BRS on 2m. Hope to work you with G3BRS in the future..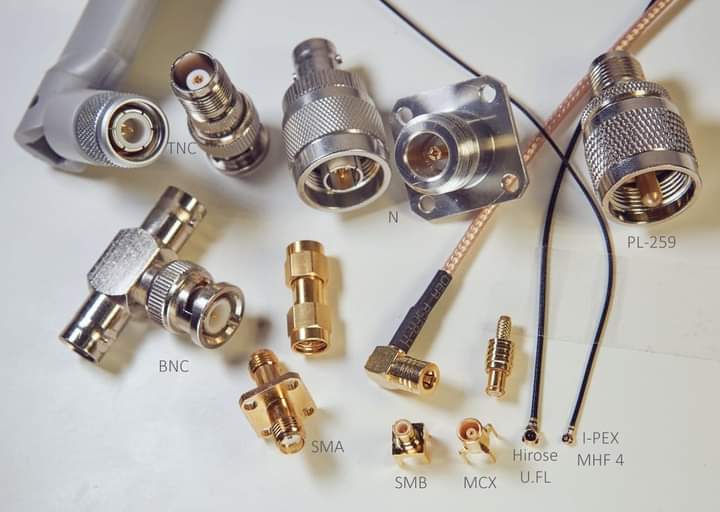 Our last talk by Lawrence (G4KLT) on "How to properly make RF connectors" a few weeks ago.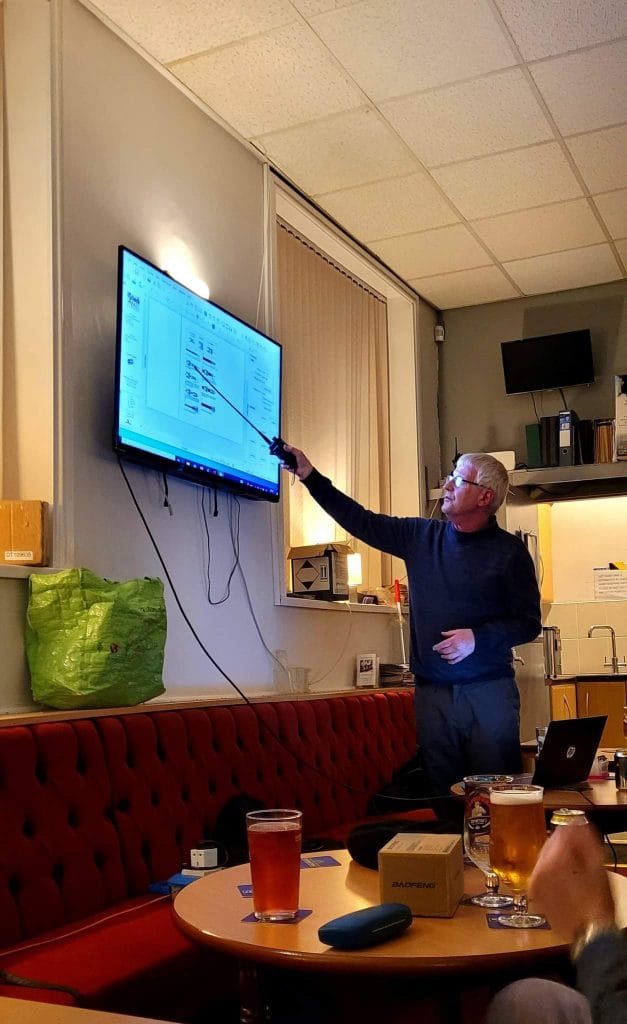 Laurence explaining the differencies between various connectors.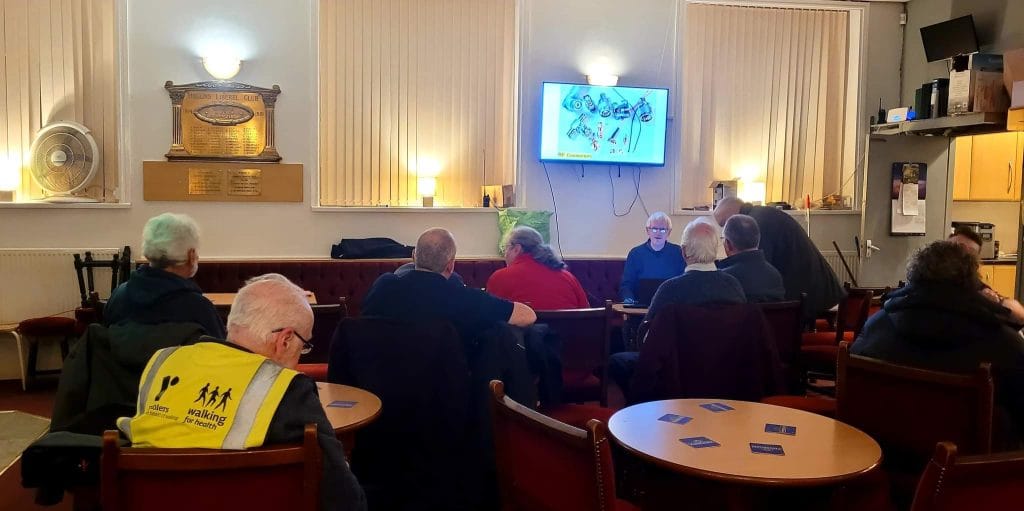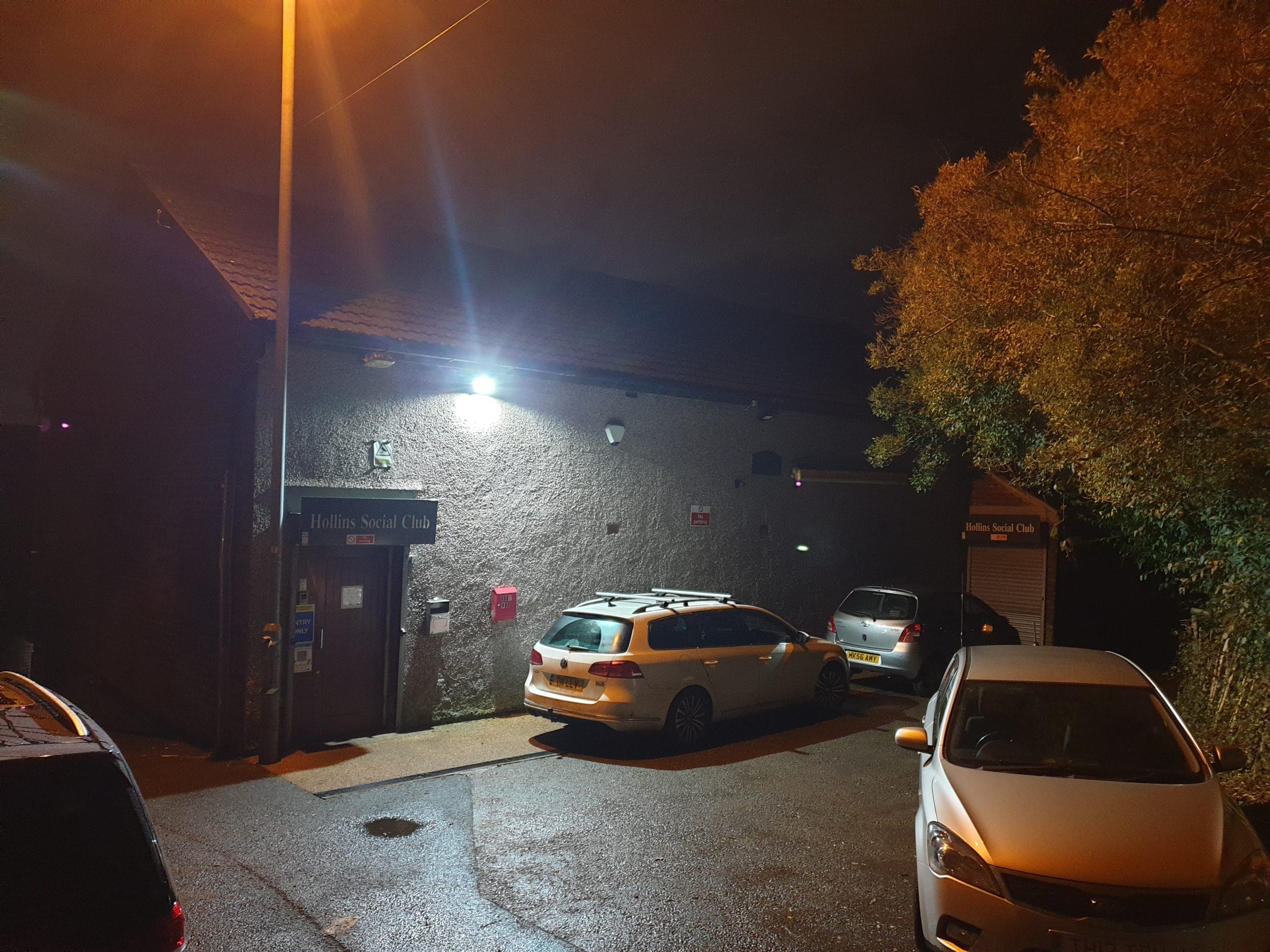 Outside view on arrival.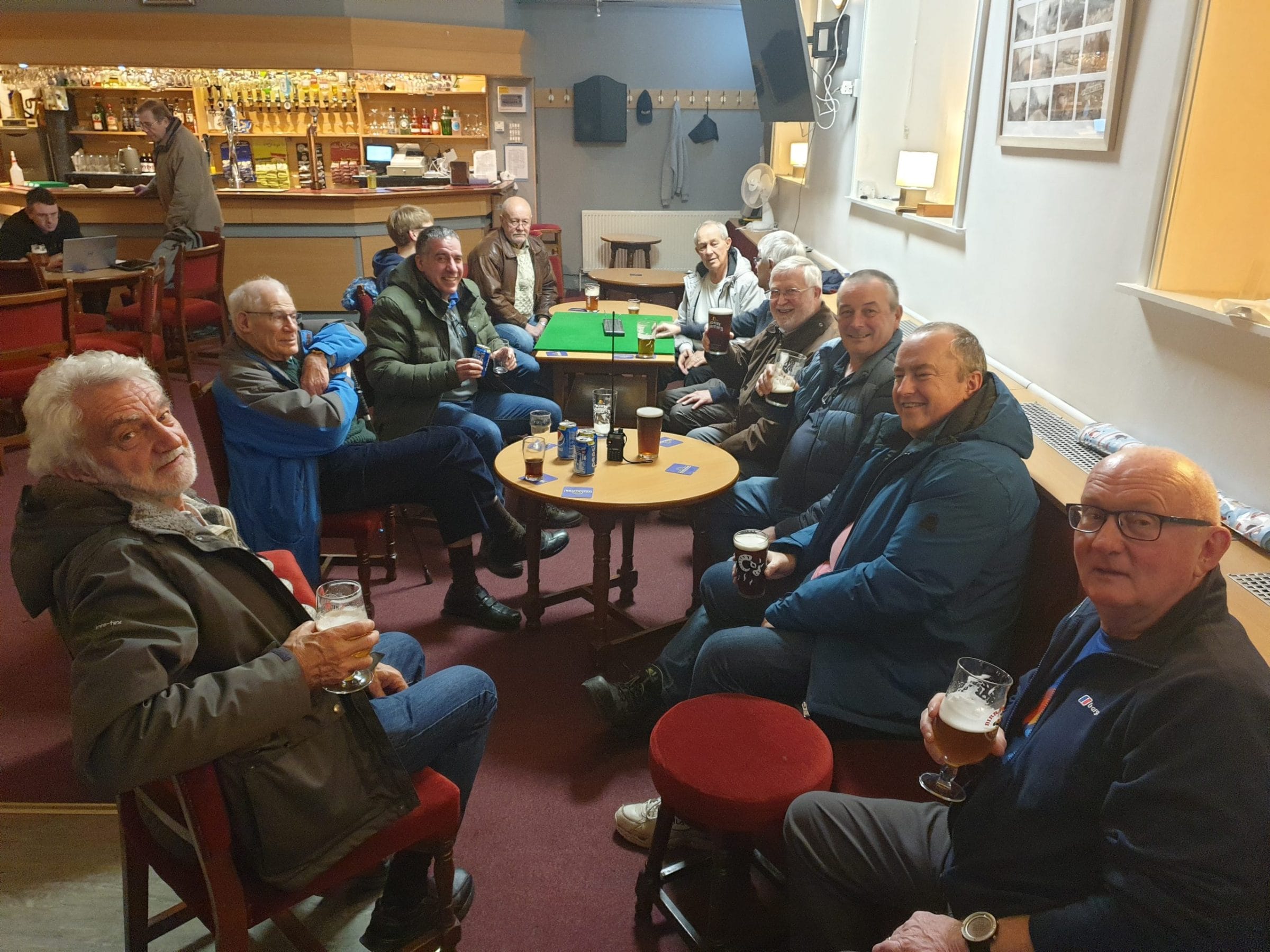 Previous visit to see the room.
View from the other side.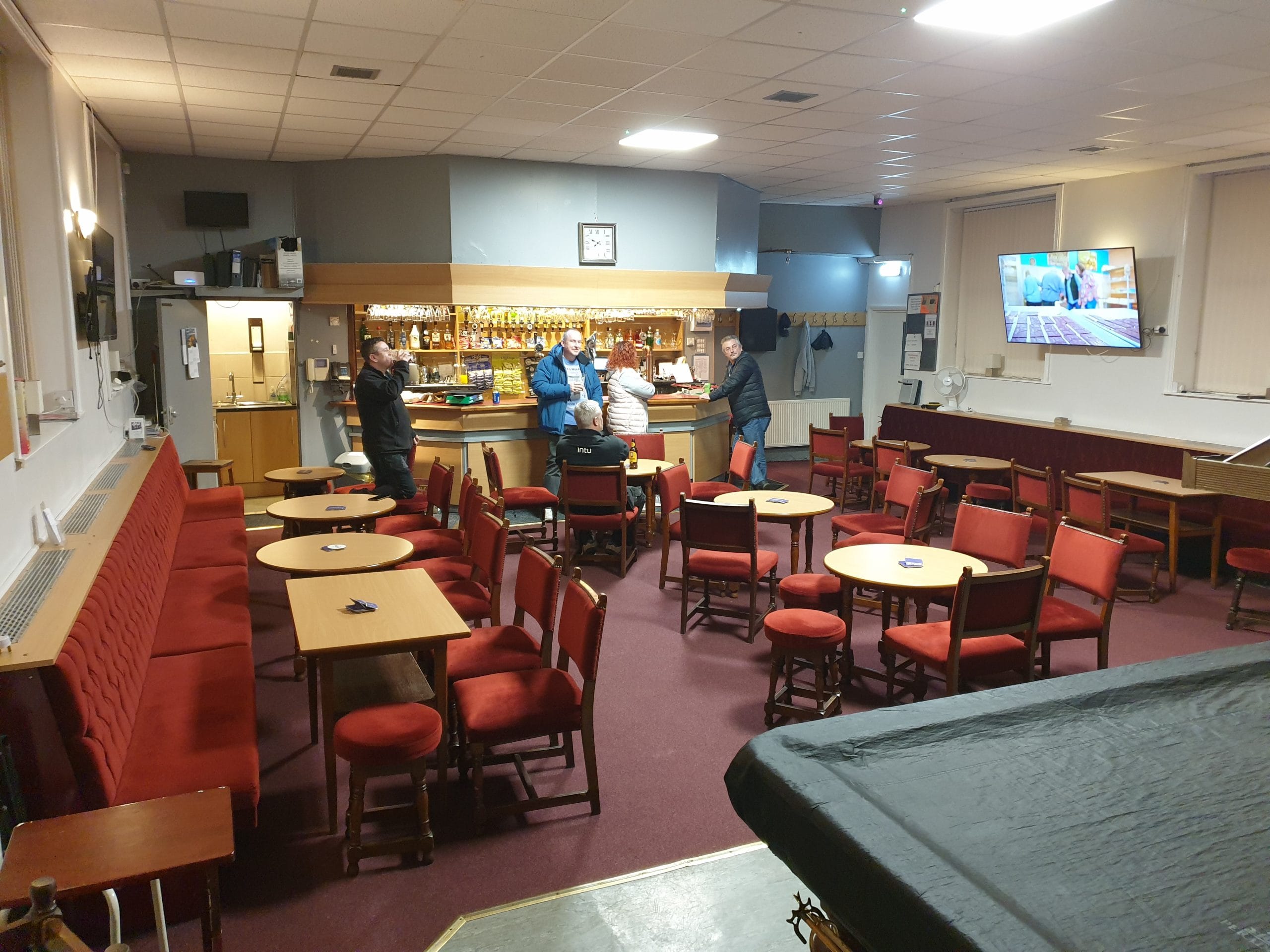 View across the room.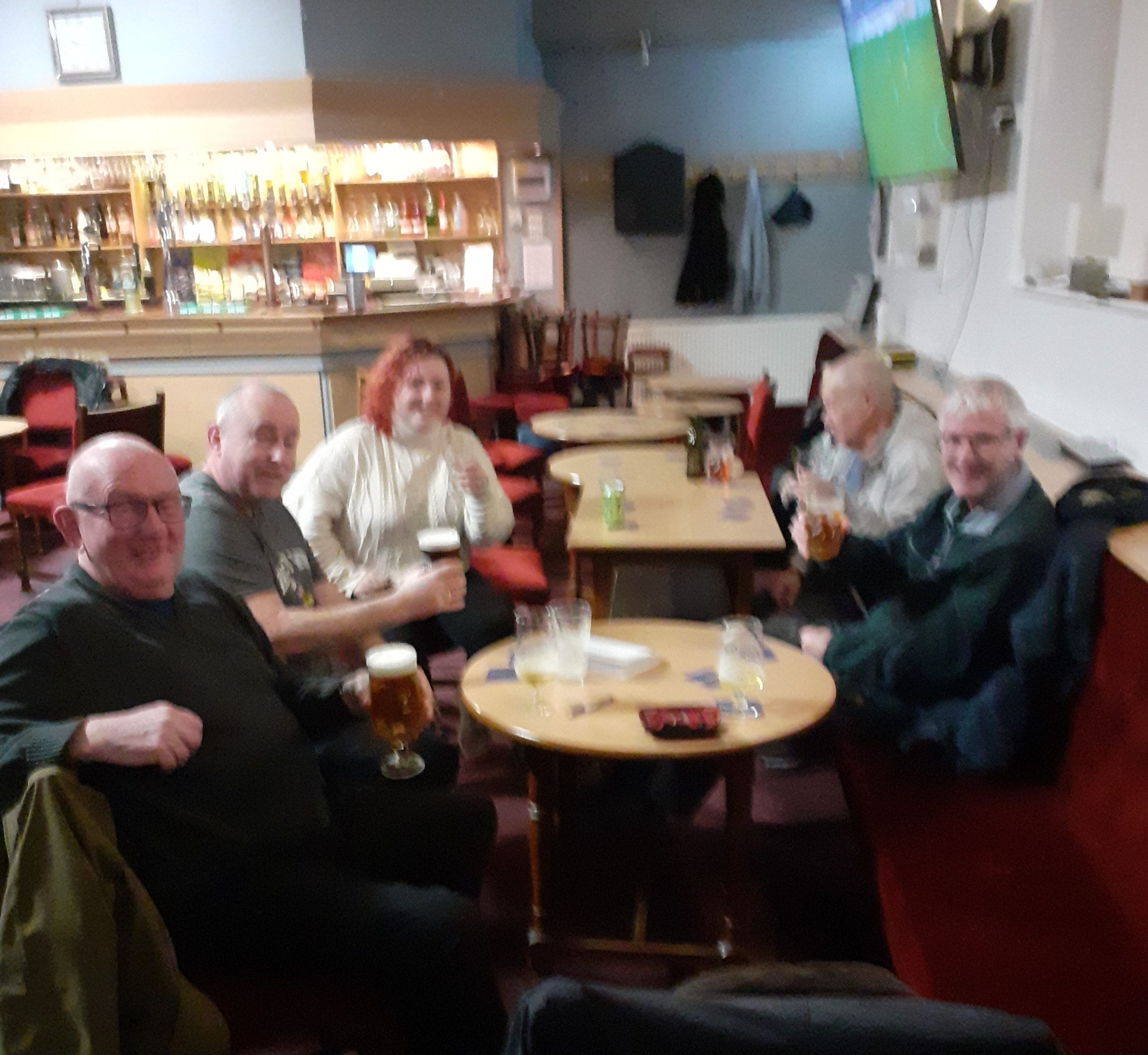 Members together.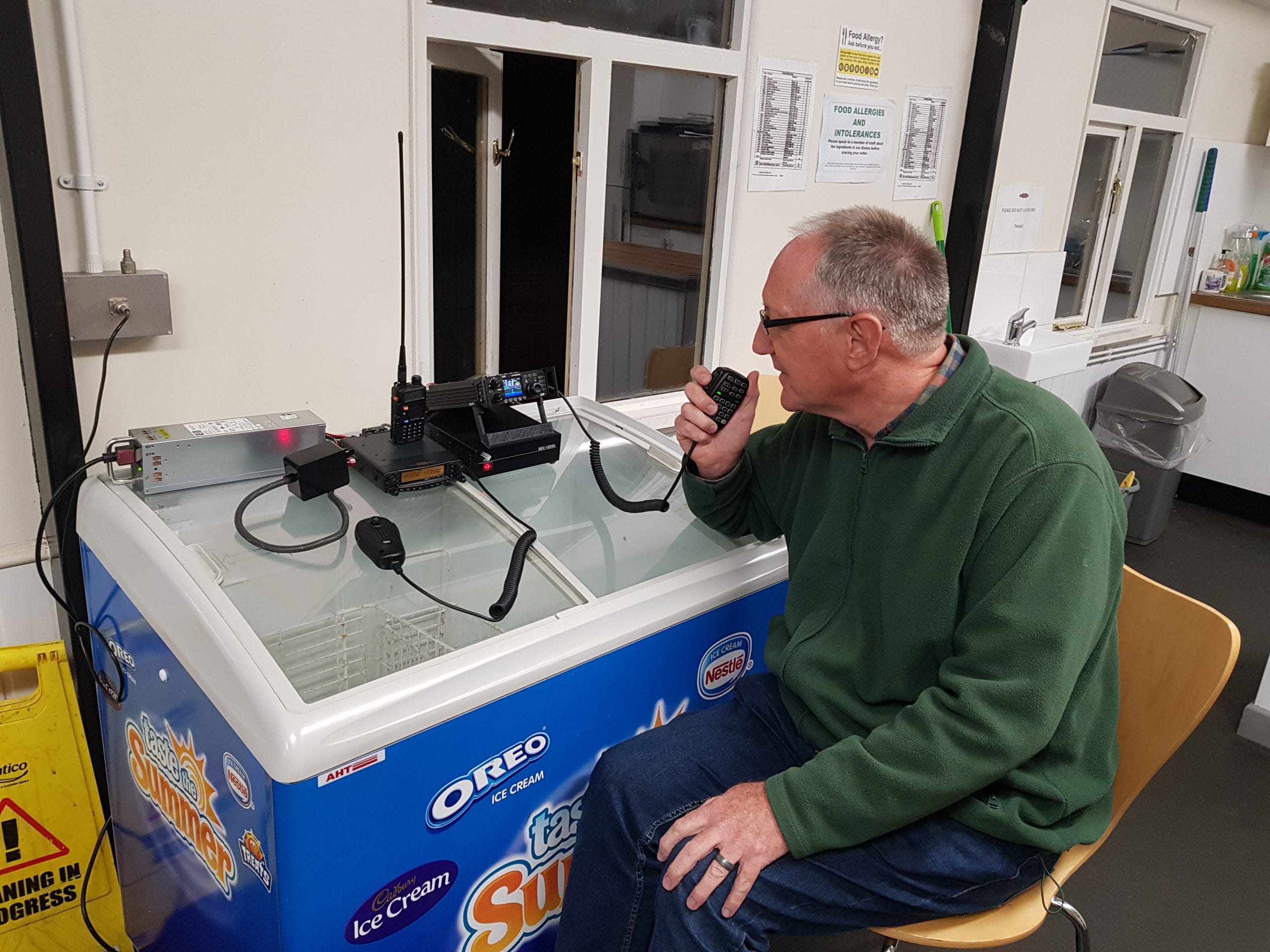 G4FZP Alan in our previous club.
Tuesday the 8th was our Narsa chat night.
Examples of what we may bring to Narsa.
We will be hosting a new venue from this evening 15th of February 2022.
Our QSO party on Sunday the 21st was a great success. Check it out on our Recent Events page.
More info on page two at the bottom of this page.
---
Club Activities……
Pages: 1 2